Batman #35, DC. Here's where we're at: Batman is going to marry one of the most dangerous women in the world. They've traveled halfway around the world to rescue a friend and tell the mother of his son, who happens to be even more dangerous. Now, the two women — Catwoman and Talia — are gonna fight it out with swords. In the desert. How did Grant Morrison not come up with this idea in seven years? Good thing Tom King has. Art by Joelle Jones with color by Jordie Bellaire. (Oh, by the way, this is also Batman #800.)
Amazing Spider-Man #791, Marvel. I never warmed to the idea of Peter Parker as a successful, full-time scientist or wealthy industrialist. There are some ideas that are ingrained in me and one of them is that Pete is the Everyguy who has to struggle to make ends meet while juggling all the other craziness in his life. So with Marvel Legacy stripping away the finery, I've really enjoyed Dan Slott and Stuart Immonen's Bold Old Direction. And his relationship with Mockingbird is cute too. Does Clint know?
Aquaman #30, DC. The first arc since the book went monthly with Dan Abnett and Stjepan Sejic wraps up. Aquaman's been in hidden exile within Atlantis, Dolphin at his side. Meanwhile, the #Resistance grows…
DOCTOR STRANGE #381, Marvel. Evil is everywhere and the world needs the Sorcerer Supreme more than ever. But is the world ready for LOKI: SORCERER SUPREME?  He has the cloak, the spells – he's even got Zelma Stanton as his assistant (and possibly more?) – but is this the chance he needed to become a hero, or is the god of lies dangerously close to unlimited power? And what happened to STEPHEN STRANGE?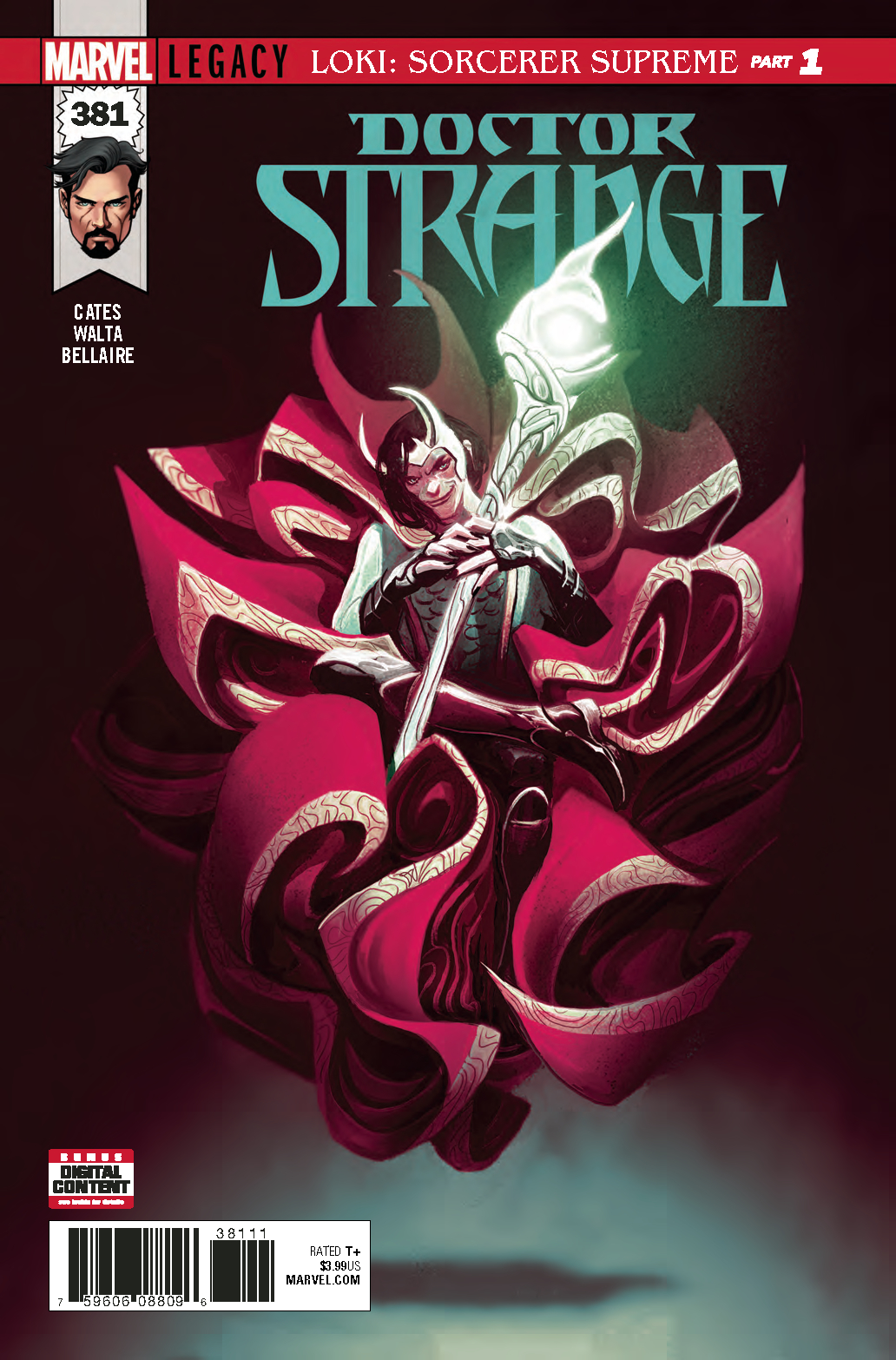 Sheena: Queen of the Jungle #4, Dynamite. I love Moritat's art. And the story by Marguerite Bennett and Christina Trujillo is also cool.
PUNISHER #218, Marvel. For years, Frank Castle has been fighting a one-man war against criminals who endanger the innocent, but when a certain one-eyed operative offers him the tools to take his fight global…how could he say no? Find out how Frank found his way into the WAR MACHINE Armor!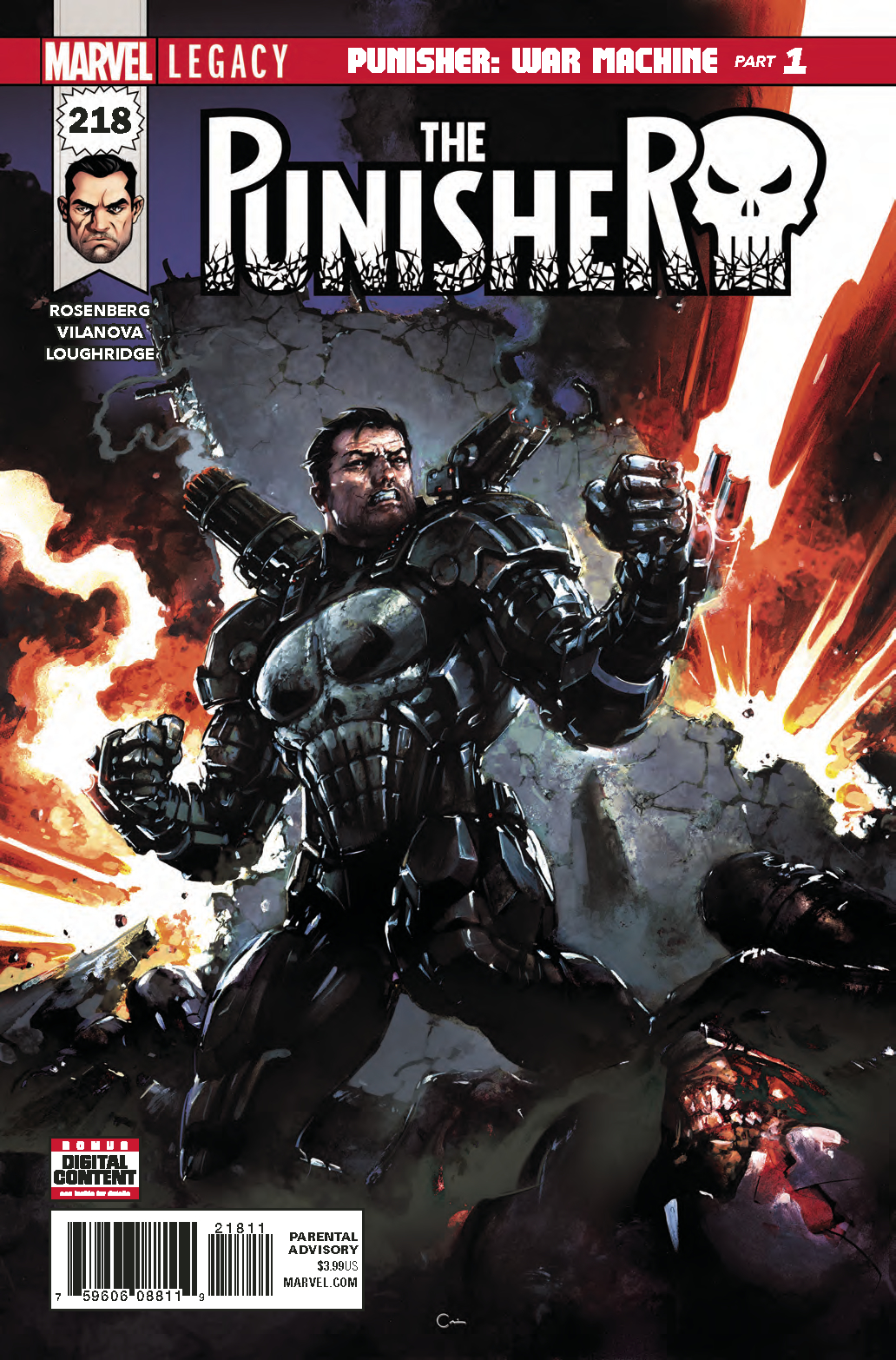 Spider-Men II #4, Marvel. Better buy it while you can, people.